To view the full print/pdf version of this issue of Currents, click here
For previous issues of Currents, visit our Currents Library
The Ins and Outs of Outages
 
  By: Chris Reese, President & CEO
While our members are probably happy to never think about outages, at Sussex Rural Electric Cooperative outages are always on the mind. To ensure we give our members the best service possible, it's important for us to constantly consider how to prevent outages, how to identify their cause, and how best to respond to them.  
While our preventative maintenance programs stop a lot of potential outages before they happen, we can't avert every outage. Whether caused by a falling branch, a squirrel, or a car accident, small outages happen from time to time and our crews are ready to take the necessary steps to handle them. In other cases, major storms or other unusual circumstances can impact our system, requiring more coordination between crews to restore power. Our area has been experiencing more extreme weather in the last couple of years which means more opportunities for these outages to occur.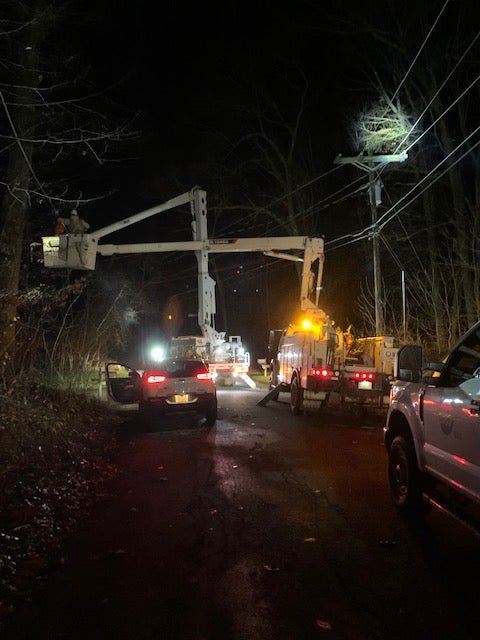 Given our constant focus on combatting outages and the affect they have on our members, I wanted to share with you all some of the ins and outs of outages. When the power goes out, how do SREC crews know where to start working? Why is it important that you call to report your outage? What is the process of restoring power? We've got answers to these questions and more, and it all starts with a safe, efficient plan for power restoration.
During a larger outage, we receive communications from our devices that tell us a recloser opened, which may give us information like the fault current that passed through the device. This can help tell us where to look for the cause of the outage, whether it's a tree, animal, or something else. But when your lights go out, as old fashioned as it may seem, we still encourage you to call us to notify us of the outage. Outages that only affect individual or small groups of homes may not be automatically detected by our system. Calling our outage hotline at 877-504-6463 ensures that we know your power is out and helps us begin to gather details about the potential cause of the issue.
We then put out the call to our crews to investigate the affected area so we can diagnose and fix the problem. If this happens after hours or on a weekend or holiday, our on-call staff works together to handle the outage. If they are not already on the job, our crews must meet at our garage to gather equipment and perform their safety checks before heading out to restore power.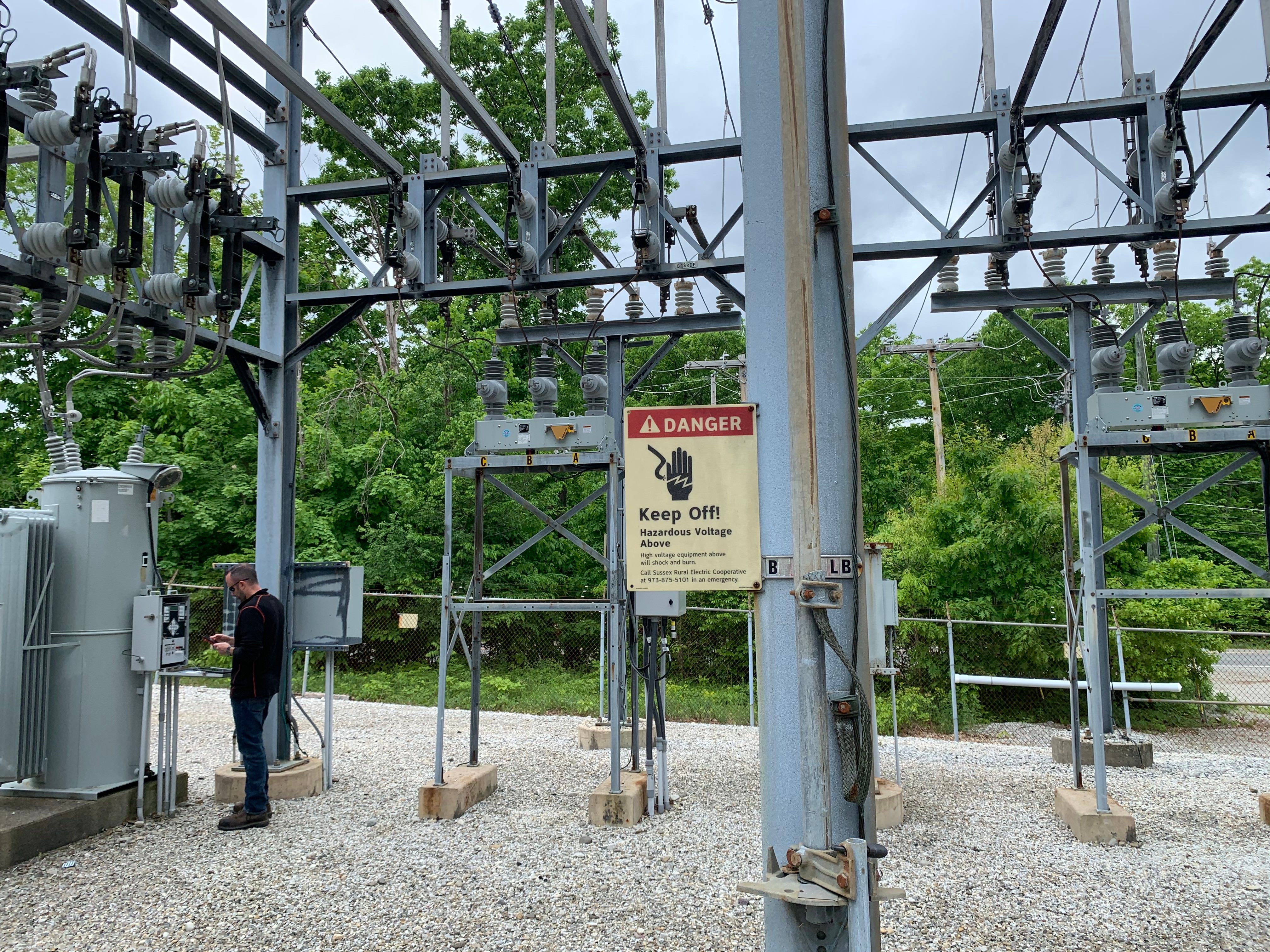 Restoration typically starts by repairing power lines and equipment that will restore power to the greatest number of people in the shortest time possible. This process can vary depending on the cause of the outage. In some cases, we may need to make repairs to transmission lines that carry large amounts of electricity to our area. Following this, we would check our substations for any issues and make repairs if necessary. Next, we would make repairs to the main distribution lines that directly serve a great number of homes and businesses. These overhead power lines are typically where we would begin with smaller outages caused by branches, animals, or vehicles. After those repairs are made, crews may work on tap lines which deliver power to transformers. Finally, individual service lines that run between the transformer and the home are repaired.
For the largest outages, such as storms that cause damage in multiple parts of our service territory, outage response becomes an all-hands-on-deck exercise. Our engineering and operations team identify the best strategy to restore power and determine where our line crews need to focus their efforts. Some of our operations employees such as our stakers and meter technicians assist with repairs by patrolling our lines to locate faults and directing traffic while repairs are being made. Our communications team provides updates and information to members whenever possible and our member services staff helps by taking member reports and providing information to members who call in.
Sussex Rural Electric keeps a supply of extra equipment on hand so we can quickly get to work in the event of an outage. Through mutual aid, we can also coordinate with other electric co-ops to bring in additional crews and equipment if necessary. In some situations, we can supply segments of our area that are affected by an outage with power from another part of our service territory while repairs are still being made. This is known as "backfeeding."
A proactive approach to maintenance helps minimize the chance of prolonged outages. This is why you see our tree contractor Asplundh periodically trimming trees and clearing vegetation near our rights-of-way. Trimming improves power reliability for our entire community. In addition to managing vegetation, we regularly inspect utility poles, power lines, and other critical equipment to maintain a more reliable system.
If you experience a power outage, don't assume a neighbor reported it or that SREC already has all the information. It's best to report the outage yourself, which you can do by calling our outage reporting number at 877-504-6463. Your reports help us determine the true size of the outage and potential causes which we may not have otherwise known.
If you have a medical condition that requires electrical equipment, please let us know by enrolling in our Medical Alert Program. This program opts you in for advanced notice of planned outages, which are scheduled so we can perform important service work. We encourage all members who rely on electric-powered medical equipment to have a backup plan in place in case of an outage. This plan could include a generator, extra medical supplies, or having an alternate location you can go to until power is restored. You can find more information on the Medical Alert Program at www.sussexrec.com/medical-alert.
Some outages can be unpredictable, but as a member of Sussex Rural Electric Cooperative, you can feel confident knowing we are ready to restore power as quickly and safely as possible whenever needed. This is all a part of our mission to provide the highest quality of service at the lowest possible cost, a service we have been providing this community for 85 years and counting.

---