Current Collection Drives
Father John's Animal House Collection Drive
(February 6th, 2020 - March 5th, 2020)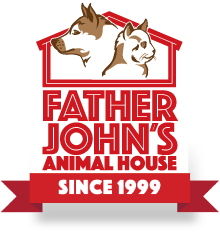 Over the years, Sussex Rural Electric Cooperative has hosted several successful collection drives in its office to benefit local charitable organizations. Now, Sussex Rural Electric is kicking off 2020 by partnering with Father John's Animal House and iHeart Media to collect supplies for animals in need in our community.
Sussex Rural Electric Cooperative is a member-owned, member-focused organization, and our community efforts are intended to help those in need in our service territory. In banding together as a community to the needy, we must not ignore the stray, lost, or abandoned pets who have no way to help themselves. Luckily, great local organizations like Father John's are there to shelter these animals and give them a sense of stability while they wait to find their new families. At Father John's Animal House, no adoptable animal is ever euthanized because of breed, age, space requirements, or a treatable condition. Sussex Rural Electric Cooperative is proud to be collecting supplies to support this cause, and we invite you to make a contribution.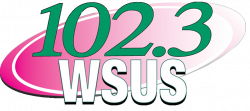 At 3 pm on Thursday, February 6th and Thursday, March 5th, tune in to 102.3 WSUS for the Pet of the Week segment with Steve Allan! These segments will be recorded at our office and spread awareness about some great animals in the care of Father John's Animal House who are looking for their forever homes. If you are looking to add another member to your family, please consider these featured animals, or one of the many other great pets at Father John's, for adoption.
From February 6th to March 5th, we will be accepting donations of pet supplies and other requested items (see below) at our office. All donations will be made in support of Father John's Animal House. To thank you for your contribution, we will give each person who donates a free, energy-efficient LED light bulb.

The items listed below have been specifically requested to help those at Father John's continue their work and save more animals. Please, if you're able, consider contributing to this great cause!
Dog Items
Dry Puppy Food - Chicken Flavor (Purina or Pedigree brands)
Dry Adult Dog Food - Chicken Flavor (Purina or Pedigree brands)
Blankets
Stuffed Toys
Tennis Balls
Kong Enrichment Items
Hard Nyla-Bones
Dog Treats (soft or hard)
Slip Leads
Heartworm Preventative
Flea and Tick Preventative
Fortiflora (for dogs)
Dog Crates
Leashes/Harnesses
Cat Items
Dry Kitten Food (Purina brand)
Dry Adult Cat Food (Purina brand)
Canned Wet Food (any brand)
Baby Food (chicken or turkey flavor)
Non-Clumping Clay Litter
Blankets/Pillowcases
Cat Toys
Catnip
Laser Pointers
Scratching Posts
Cat Treats (soft or hard)
Flea and Tick Preventative
KMR (kitten milk replacement)
Fortiflora (for cats)
Cat Carriers
Office/Misc. Supplies
Postage Stamps
Envelopes (letter size)
Manila Folder
Self-Adhesive Fasteners (2.75x1)
Paper Clips
Staples
Batteries (AA or AAA)
White Photocopy Paper
Post-It Notes
White-Out Rollers
Tape
Newspaper
Latex Gloves (medium size)
Non-Lysol Clorox Wipes (Lysol is toxic to cats)
Tall Kitchen Bags (trash bags)
Paper Towels
Air Fresheners
Dry Erase Markers
Technology (tablets, phones)
---
Sussex Rural Electric Food Drive
(Year-Round)
The Sussex Rural Electric Cooperative Food Drive is a long running program that has donated thousands of pounds of food to our Sussex County community food banks.
If anyone is in need of food for themselves, their family, or their pets, they can stop by the Division of Social Services at 83 Spring Street, Newton, NJ, Monday through Friday between 8:30 am and 4:30 pm.
The shelves in the Food Locker of the Division of Social Services, as well as other food pantries throughout the county, are often bate. Items needed are those required to feed a family: shelf-stable milk, cereal, peanut butter, jelly, crackers, meals in a can, soup, tuna, or other proteins in a can. Personal items are always in need. Since the Food Locker is one of the only food pantries to stock pet food, donations of pet food are very much appreciated.
We collect donations in our office's lobby all year-round. If you will be coming into our office to pay your bill or ask a question about your account, or if you're just in the area, please consider making a donation if you can. All donations are sincerely appreciated.