Current Collection Drives
Holiday Food Drive
November 1st - December 15th, 2021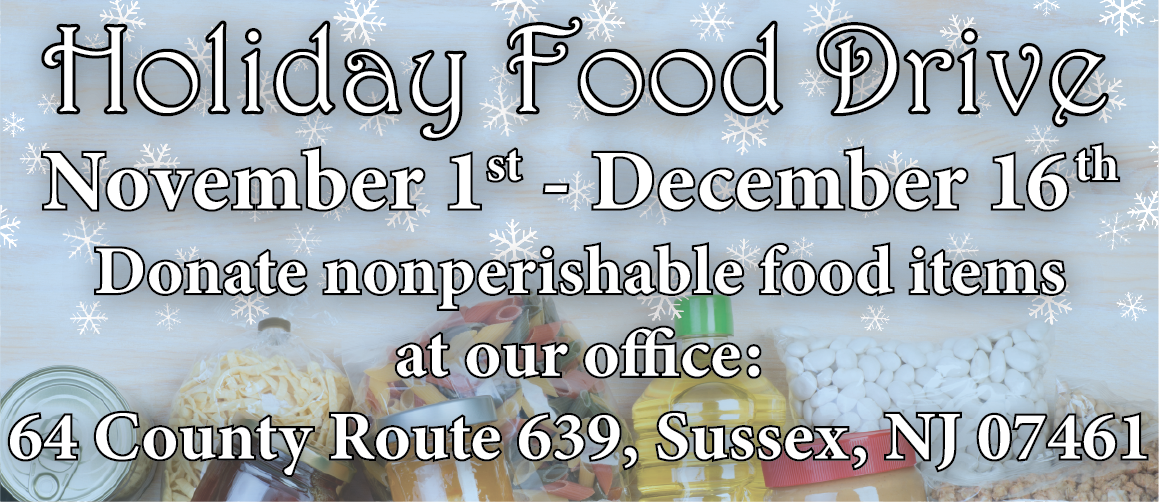 While our office remains closed to the public, we at Sussex Rural Electric will once again sponsor a collection drive. We are calling on our members to make donations of nonperishable, shelf-stable, and canned food items to benefit the Sussex County Division of Social Services' food pantry. As the holidays grow near and temperatures drop, please consider buying a few extra food items during a regular shopping trip to donate to those in need.
Members can stop by our office with their donation items. Our lobby remains closed to the public, so when you arrive with food items to donate please ring the doorbell by the main entrance. Our member services team will buzz you into our vestibule where the food collection boxes are kept.
Our office is located at 64 County Route 639 in Sussex. Members can donate during our regular business hours, Monday - Friday, 8 am - 4:30 pm. Our office will be closed on three weekdays during this collection period - on Thursday, November 11th for Veterans Day and on Thursday, November 25th and Friday, November 26th for Thanksgiving, so please do not plan to make donations on these days.
---
Past Collection Drives
Father John's Animal House Collection Drive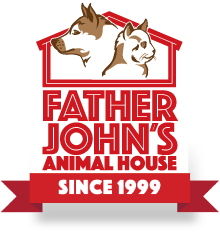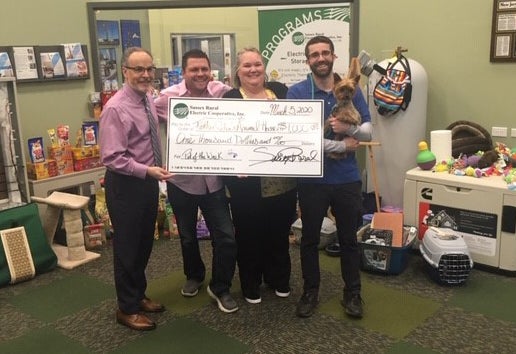 After hosting several successful donation drives to support underprivileged members of our community, SREC shifted focus to helping another group that needs support, animals without homes. From February 6 - March 5, 2020, Sussex Rural Electric hosted a supply drive to benefit Father John's Animal House in Lafayette. We partnered with iHeart Media to make this possible. We hosted Steve Allan and the 102.3 WSUS team at our office to film episodes of the Pet of the Week, featuring animals from Father John's, to start and end this collection drive.
At the end of the month-long collection, it was clear that our members pulled off something amazing! Overall, we collected over 330 pounds of pet food, along with a plethora of other items such as pet toys and other supplies, office supplies, and cleaning items. We are proud to have also presented the good people from Father John's with a check for $1,000 from our community action fund. This comes from a fund of capital credits that have remained unclaimed by former members. Since we cannot reach these members and we are a not-for-profit organization, we choose to reinvest this money back into the community when we can.
We are proud to support great, local organizations like Father John's Animal House. If you are looking to add a new furry friend to your family, please consider adopting an animal from a shelter instead of buying one from a pet store. You can find more information about Father John's Animal House at https://www.fatherjohns.org/.
Holiday Toy Drive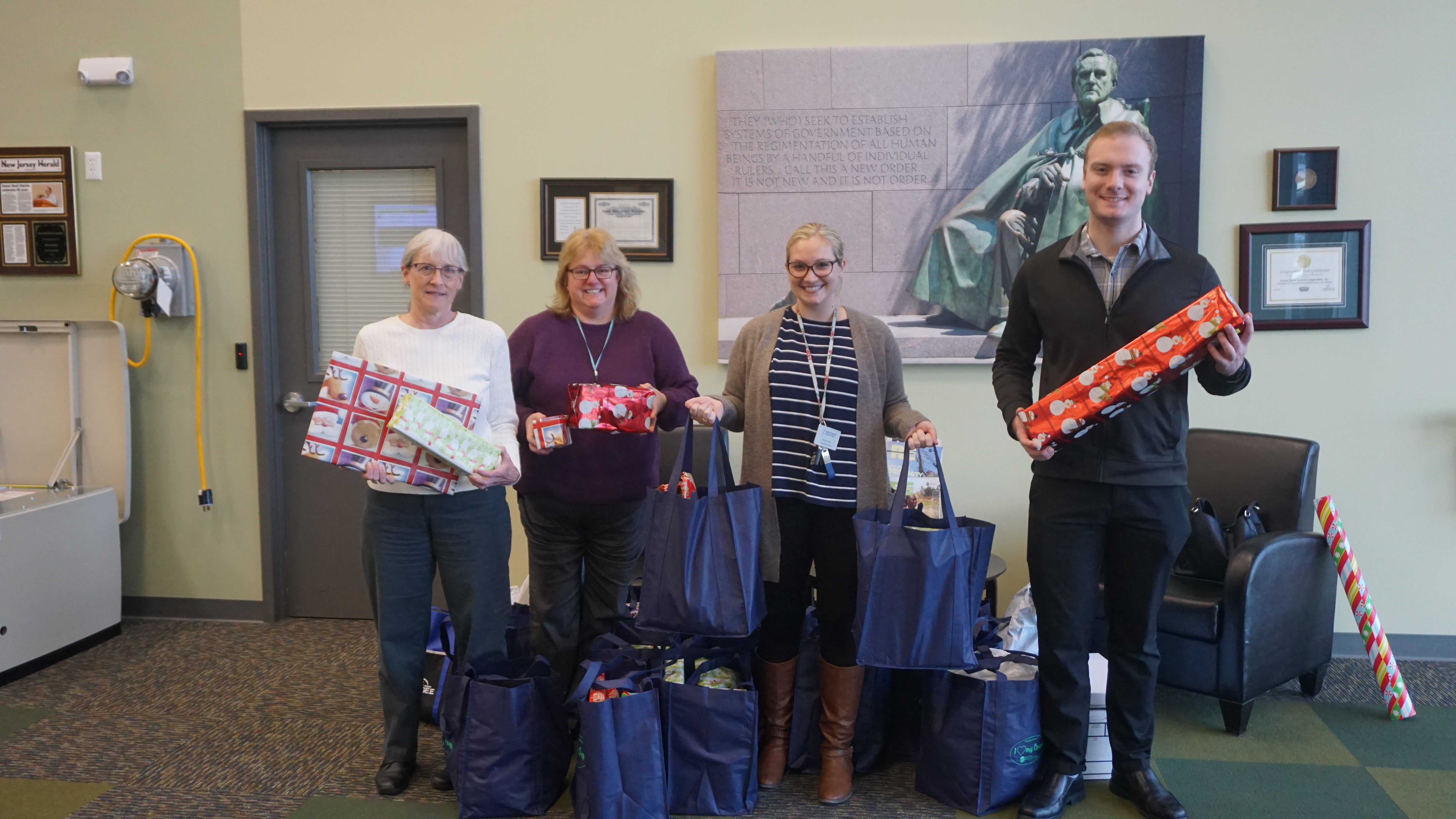 In 2018 and 2019, Sussex Rural Electric Cooperative has hosted a toy drive on behalf of Family Promise of Sussex County. We collected donations of toys and new or lightly used winter clothing for the children and families of our communities who have or will experience homelessness. Families now comprise as high as 35% of the homeless population. 1 in 5 homeless people is a child.
During these drives, we have called on our membership to help make these children's holidays a little brighter, and they answered that call! After the collection ended, we had over 80 individual gifts that Family Promise could give to a child in need. We rewarded our members' kind donations with a free four-pack of LED light bulbs.
Donations were distributed as gifts to local children at Family Promise of Sussex County's annual client Christmas party.
Stand Down for Veterans Clothing Drive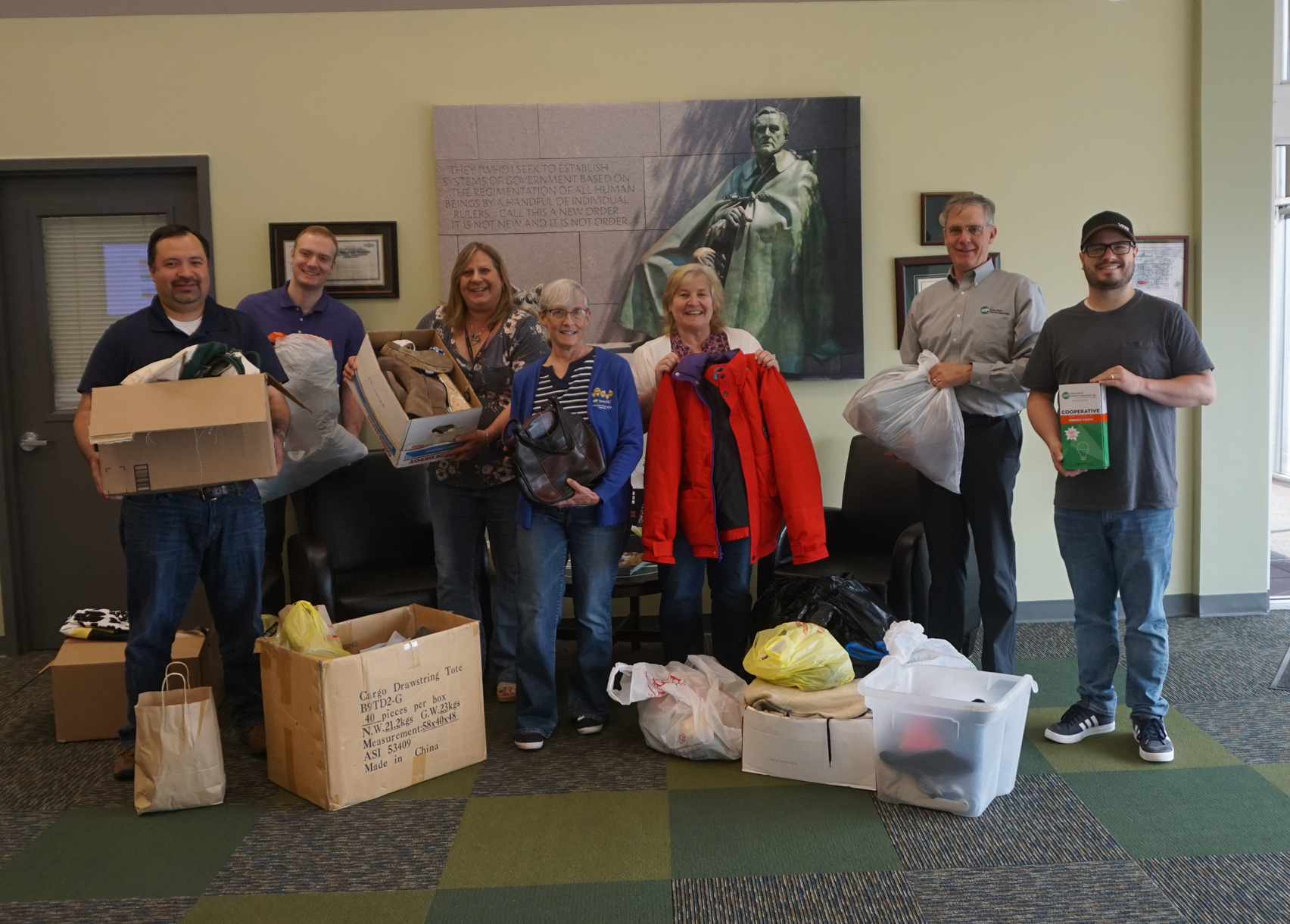 In May of 2019, we hosted a supply drive to collect clothing items for our county's population of homeless veterans. The new or lightly used clothing, as well as hygiene and toiletry items, donated by our members was distributed to these veterans at Pass It Along's Stand Down for Veterans event. This event welcomes homeless military veterans and in addition to clothing offers them free haircuts, warm meals, access to resources such as medical, legal, and mental health consultation.
At the end of the collection, our members had donated over 600 pounds of clothing and hygiene items to be given to veterans at this event! We are incredibly proud to have such generous members. As a reward for our members' kindness, we gave away a free four-pack of LED light bulbs for every donation.