To view the full print/pdf version of Volume 1, Issue 3 of Currents, click here
For previous issues of Currents, visit our Currents Library
Online Meeting Recap
 
  By: Chris Reese, President & CEO
It is a busy time of year for Sussex Rural Electric Cooperative and our members! On June 5th, 2023, SREC held its Online Meeting – the business portion of our Annual Meeting Event. This series of videos and information, which is hosted on our website at www.sussexrec.com/annual-meeting, is still available to view if you have not had the chance to watch it.
As always, our Online Meeting included a Financial Report from the SREC Board of Directors' Secretary/Treasurer Ronald Dupont. This report communicated the Co-op's financials for the year 2022 (also available in the last issue's Annual Report). The Chairman's Report from Jack Haggerty, Jr., Chairman of the SREC Board of Directors, touched on some of the things impacting SREC's operations — namely supply chain issues, cybersecurity, dying trees, and rising costs. Jack also went into detail on the Cooperative's power supply in 2022.
The results of our 2023 mail-in board election were reviewed by our general counsel, Thomas Ryan from Laddey, Clark & Ryan. Through a total of 938 returned ballots, 871 votes were cast for District 1's Jack Haggerty, Jr., 860 votes were cast for District 2's William Kovach, and 861 votes were cast for District 3's Karen McDougal. Please join us in congratulating your newly re-elected directors: Mr. Haggerty, Mr. Kovach and Mrs. McDougal.
The final video in our Online Meeting was my Q&A, where I answered five questions submitted by members. In this Q&A, I went into detail on our System Connection Fee, the distinction between member-owned and co-op-owned equipment, our cybersecurity efforts, our vegetation management program, and Electric Thermal Storage (ETS) heat! If you are curious to learn more about any of these topics, I recommend checking out this video or the individual segments available on our social media pages.
Graduation season also occurs around the same time as our Online Meeting, and our 2023 scholarship and awards announcements were included alongside our Online Meeting.
Our James Howard Goodwin Scholarship offers $2,000 to member students to support their pursuit of a college education. This year it was awarded to Victoria Annunziata, Luke Keating, and Alayna Carcich from Vernon Township High School, Jonathan Chromcik from Sussex County Technical School, and Mia Sciabica from High Point Regional High School.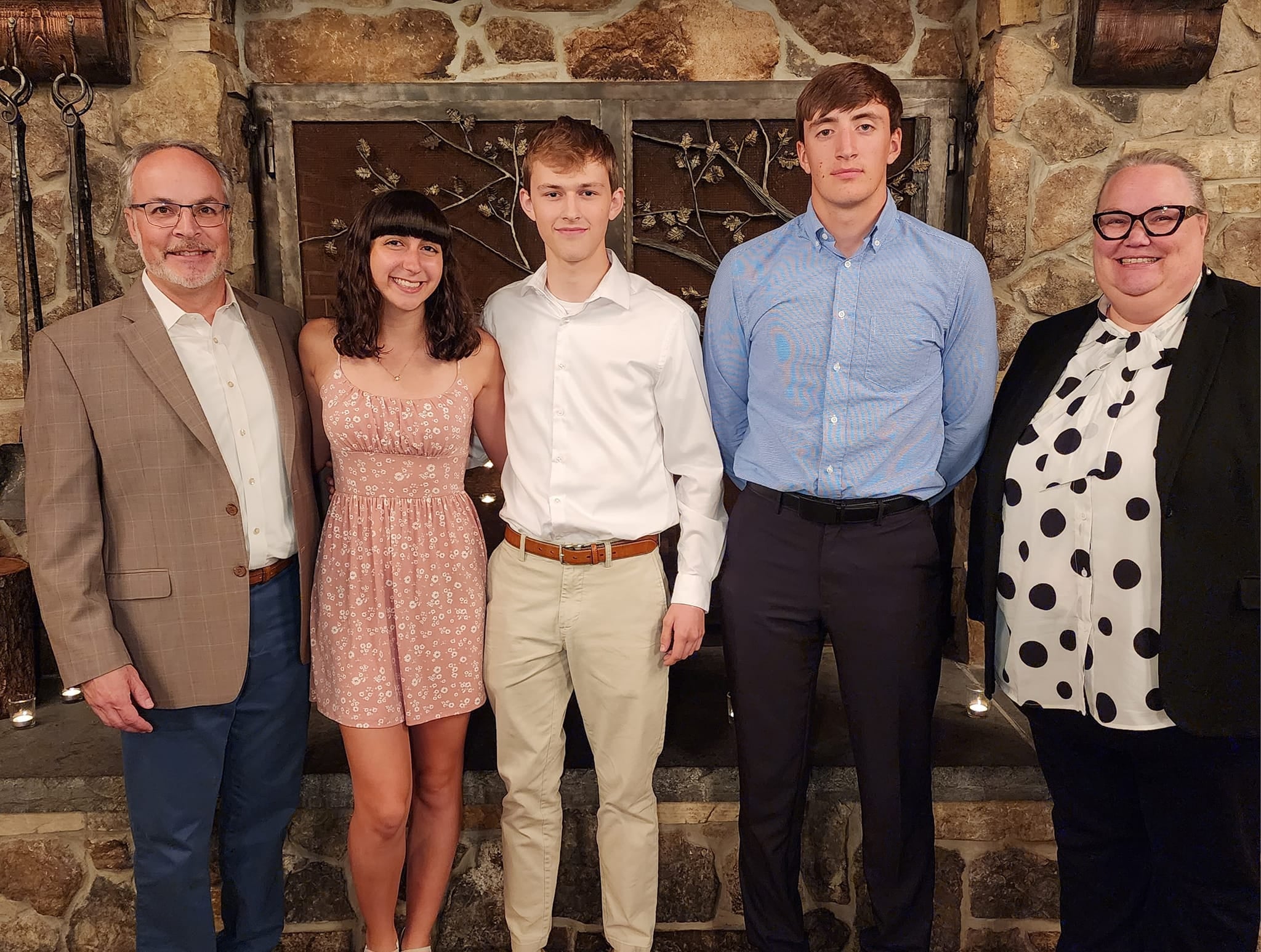 Our Trade School/Certification Scholarship offers $2,000 to students pursuing a trade and was awarded to two High Point students: Blake Bayer and Luke Van Orden.
Finally, we presented our new Ray Cordts Community Champion Award that rewards students for volunteer efforts in the community with $500 and an additional $500 donation in their name to the organization of their choice. This award was created to honor our late director Ray Cordts, whose impact on our community will not be forgotten any time soon. Our awardees were Hannah Gallagher from Sussex Tech, with her donation going to the Monarchs (which teaches special needs students to ice skate and play ice sports), and Hunter Smith from Vernon, whose donation is going to Karen Ann Quinlan Hospice.
Alongside our Online Meeting, we opened registration for our Member Appreciation Event. This in-person event once again takes place at the NJ State Fair. This year, we can be found at the BBQ Pavilion from 12-8 pm on Monday, August 7th. Members were eligible to  register for up to two free tickets to the Fair (until July 3rd) so they could attend our event and enjoy the Fair, on us! This newsletter should be reaching your mailbox around the time of the event. To all who attended, thank you! We look forward to sharing more from this event in the weeks to come.
---