To view the full print/pdf version of this issue of Currents, click here
For previous issues of Currents, visit our Currents Library
The Causes of Outages
  By: Chris Reese, President & CEO
This holiday season, take a look in your mailbox for a gift from your electric cooperative—and there are no supply chain delays with this gift, either!
As has become tradition at this time of year, Sussex Rural Electric Cooperative sends its members their capital credit checks just in time for the holidays. We hope that this extra money in your pocket can come in handy during a time when you may be spending more money on presents, decorations, and elaborate meals.
This year, we will be retiring a total of $800,000 – approximately $386,000 from the year 2003 and $414,000 from the year 2020. This will be spread out across a total of 13,000 checks sent to members and former members who lived on our lines during these years. If you're one of the 90% of our active members that fit into this category, you can expect a check to arrive soon!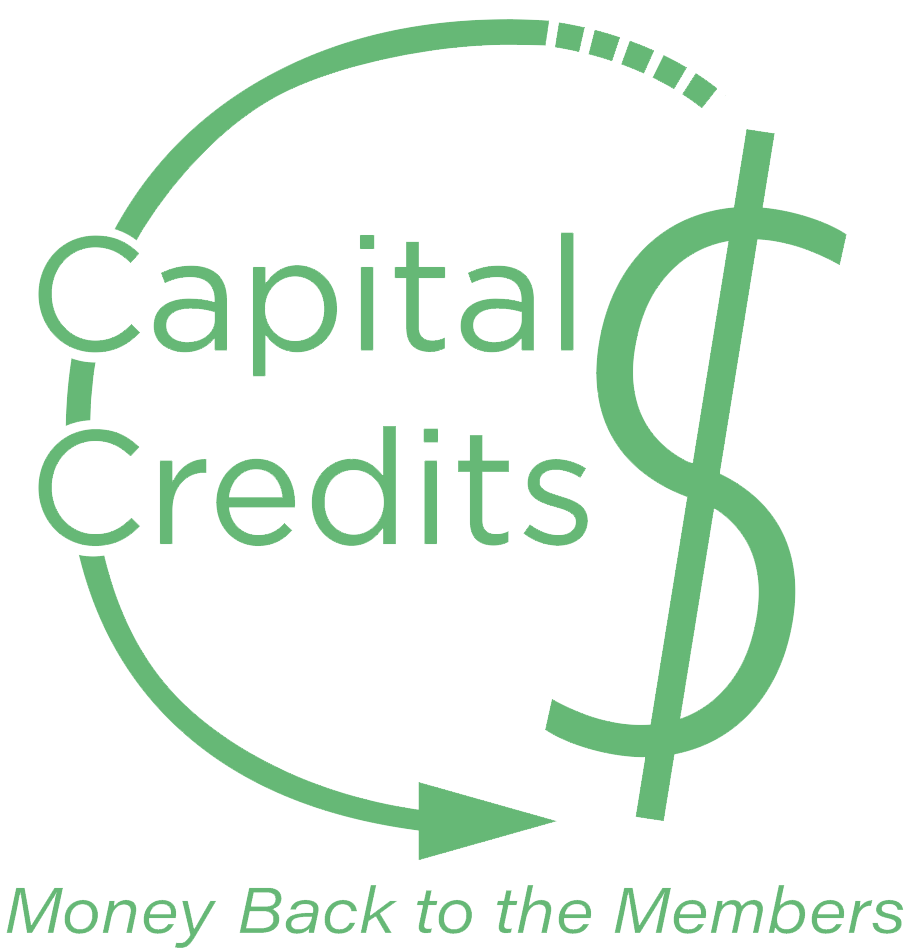 This money is your share of the profits from these specific years, based on the amount of electricity you purchased from us during that time. Sussex Rural Electric Cooperative is a not-for-profit entity owned by those it serves—members like you. Because of this, when a profit is made, we invest that money into our system before eventually "retiring" these funds and reimbursing our members for their shares.
It is very important to us that each and every member cashes the check that is sent to them this December. Whether the capital credit check you receive is a high amount of money or a lower amount, it is your money that you are entitled to thanks to your membership in your Co-op, so we encourage you to cash that check. Each year when we retire capital credits, there is a sizeable percentage of members that never cash their checks. Don't miss out on a chance at extra money in your pocket!
Capital credit retirements were previously done in the form of a bill credit, but starting in 2018 we have sent this money in the form of a check. Some of you may ask: why spend extra money printing checks and mailing them? We think receiving a physical check truly shows one of the unique values that comes with being a cooperative member. It also empowers our members to spend this money on whatever they want, not just their electric bills!
56% of our active membership has lived on our lines dating back to 2003 and we have been very consistent at retiring capital credits to our members each year, so we hope that most members have grown familiar with how capital credits work. Regardless of this, we understand that this is a very unique practice among utilities so explanation is sometimes needed. We are always happy to explain the process. The below infographic explains how capital credits are allocated, retired, and distributed. Another step-by-step explanation is available at www.sussexrec.com/capital-credits.

Once again, I encourage all members who receive a capital credit check to cash it! Keep in mind, you may still have capital credits allocated to you for your years of membership even if you move away from our system. If the time comes when you must end your service with us, please keep us updated with a new mailing address where we can send any future capital credit checks.
As Sussex Rural Electric Cooperative enters its 85th year of operation, our commitment to our members remains as strong as ever. We have remained dedicated to our mission of providing the highest quality of service at the lowest possible cost. As a not-for-profit cooperative, capital credits are an integral part of the service we provide our member-owners. I sincerely hope that this gift from us at SREC helps to bring a little extra cheer to your holidays. On behalf of myself, our board of directors, and everyone here at Sussex Rural Electric Cooperative, we wish you all a very happy and healthy holiday season. Thank you for helping build, sustain, and grow your Cooperative!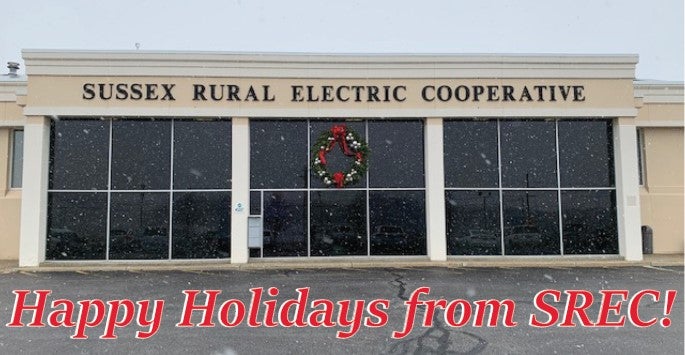 ---