To view the full print/pdf version of this issue of Currents, click here
For previous issues of Currents, visit our Currents Library
Make the Switch to ETS

  By: Chris Reese, President & CEO
At this point in the year, we've all experienced some bitter cold temperatures. Many of us are feeling the effects not just in our frozen face or hands, but in the place it really hurts – our wallets. The "heating season" is almost always more expensive than the "cooling season," and that's the price we pay to keep our homes comfortable during the winter. But with the costs of propane and heating oil steadily increasing, it's easy to understand why some people may be hesitant to rely too much on home heating, especially this winter.
If you are tired of the instability that comes with heating your home with propane or oil, you don't have to resort to locking up your thermostat and wearing layers around the house. There are other options that can make it easy and affordable to heat your home. Sussex Rural Electric Cooperative offers its members, and only its members, a unique form of electric-powered heating that is reliable, environmentally friendly, and built around a stable, steady cost - electric thermal storage heating, also known as ETS.
What is ETS?
ETS has been a staple of SREC's program offerings for decades and has been adopted by about 300 homes in our service territory. It is a quiet, odorless, comfortable method of heating your home using off-peak electricity. Offered as a furnace replacement for a gas or oil burner, or individual room units to replace electric baseboard heat (or for a room with no heat at all), ETS uses a simple technology that removes homeowners' reliance on propane and oil.
The savings of ETS comes from its use of off-peak electricity. Off-peak hours are periods of time when less people are using electricity in their homes or businesses. These mostly correspond with nighttime hours, as well as some shorter periods during the middle of the day. Because these are periods of lower electric usage on our system, it is less expensive for us to purchase and provide power during these times. We pass these savings on to ETS owners to allow them to charge their heating equipment at a reduced rate. Our current off-peak rate for ETS power is only 6.4 cents per kWh, compared to our regular residential rate of 10.9 cents.
Here's the magic of ETS: It fits right into your existing heating system. To make use of an ETS furnace, the only change needed is to replace your current furnace with an ETS one. Your hot water baseboard pipes or your air ducts do not change. ETS efficiently stores electric heat generated during off-peak hours, and when the heat is called for by your thermostat, the unit does the same thing your oil or gas furnace did: it circulates the heated air or water through your home using your existing baseboard or air ducts. Simple!
The Benefits of ETS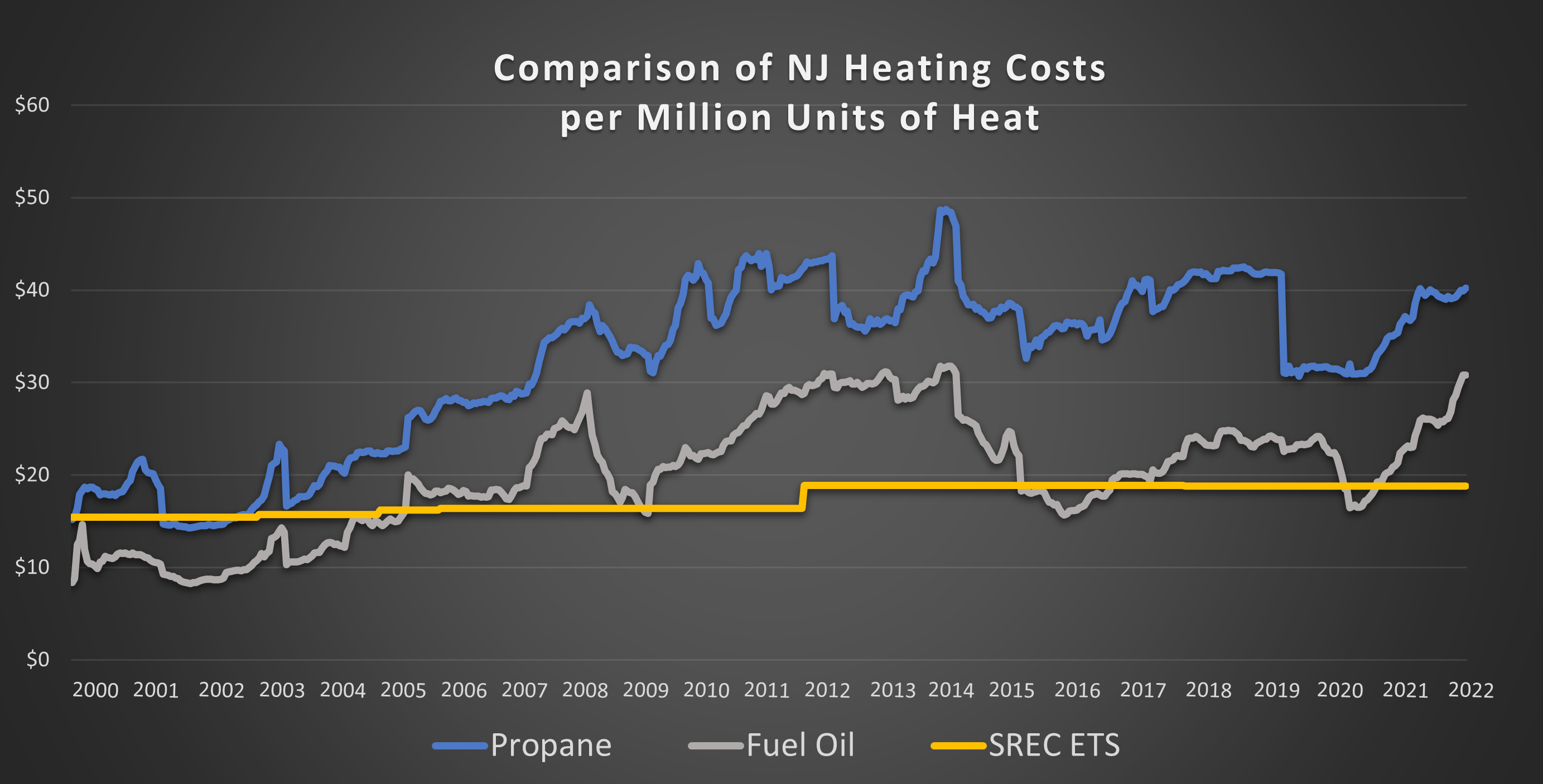 When an ETS furnace or room unit is installed in your home, our technicians also install a second electric meter next to your existing one. This allows us to bill your ETS service separately at a lower rate than the rest of your home. With home heating coming from electricity, ETS owners are no longer reliant on propane or heating oil to keep their homes at a comfortable temperature.
This means no more worries about running out of oil, scheduling fuel deliveries, maintaining burners, venting fumes, or expensive annual services, and most importantly, no more need to be concerned with the volatility and high spikes of propane and oil prices. The cost of these types of fuel has varied wildly over the last twenty years (see the chart) and is on the rise again, while our price for off-peak electricity has remained much more stable over this same period of time (our ETS rate was 5.3 cents/kWh in 2000, compared to 6.4 cents/kWh today).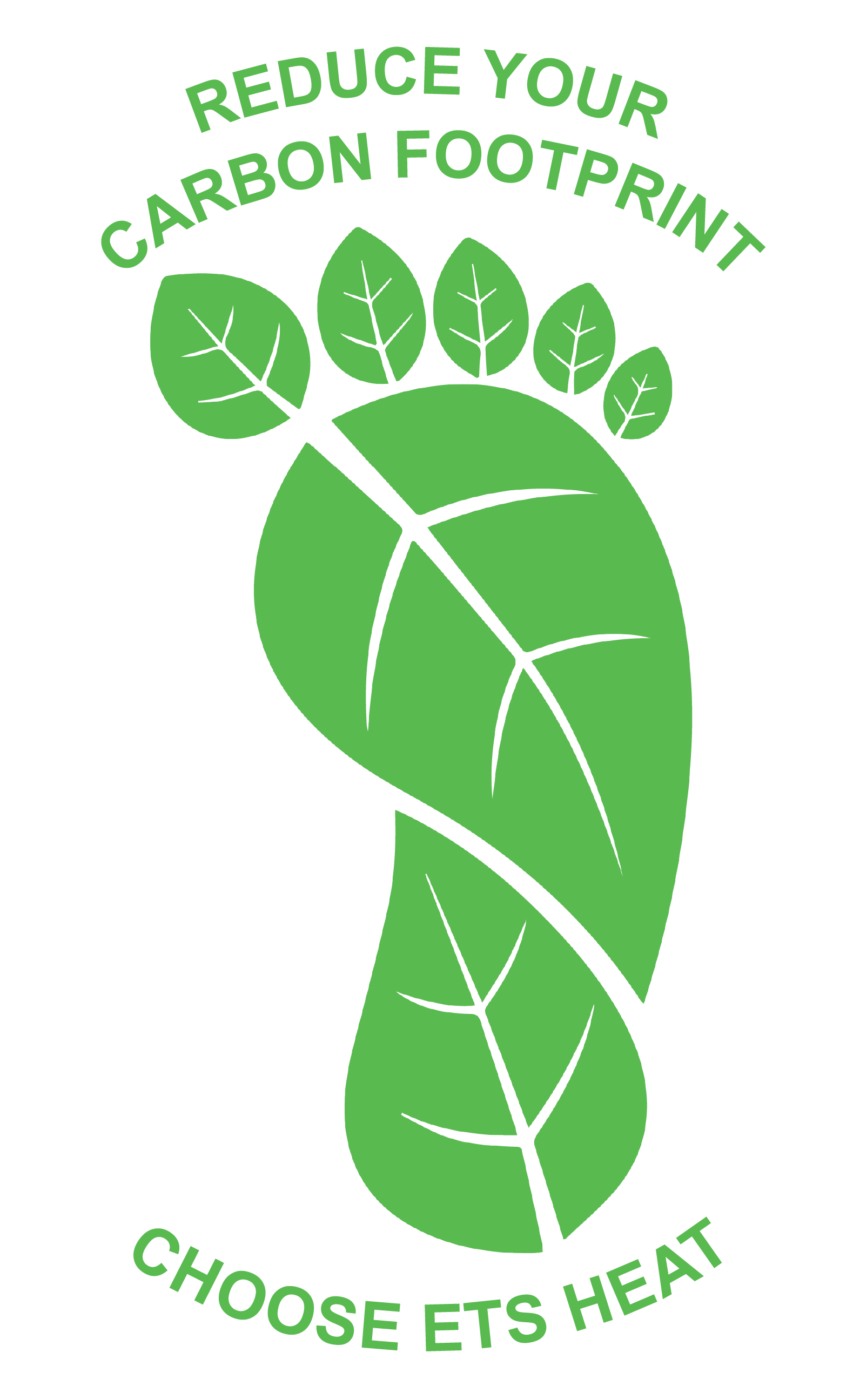 As an ETS owner myself, I'll say this: before I had my ETS furnace, I dreaded watching the price of oil, my tank level, and the weather forecast, and having to combine this information to avoid price spikes or running out of oil. Thankfully, ETS offers peace of mind by allowing homeowners to detach themselves from the instability of the propane and oil markets. I finally felt comfortable enough to give up control of the thermostat and my family started talking to me again (okay, I'm kidding about that last part… a little).
As a bonus, those concerned with their impact on our planet's environment can take comfort in the fact that they're using much cleaner electricity as a heat source rather than fossil fuels. Sussex Rural Electric Cooperative's power mix is about 80% carbon free, meaning that a switch to ETS can greatly reduce your family's carbon footprint!
Say Yes to ETS
The promise of freeing yourself from oil and propane is not the only incentive that Sussex Rural Electric Cooperative offers to make switching to ETS the easy choice. With the sale of a new ETS, members receive a rebate of $1,000 plus $50 for each kW of heating. We also offer a Refer a Friend program that rewards members for saying "yes" to ETS and spreading the word!
If you are interested in learning more about ETS, you can visit www.sussexrec.com/ets. This page contains much more specific information about the ETS system and how it works, as well as an online form that members can fill out to express their interest in purchasing an ETS unit. After a completed form is submitted, the member will be contacted by an SREC employee who can answer any additional questions and help determine what kind of ETS unit is best for their home.
When compared to the price of heating oil at almost $4/gallon and propane at almost $3/gallon, investing in ETS can provide much needed relief. With these fuel prices so high and expected to keep climbing, there couldn't be a better time to switch to ETS. Once you make the switch, you can start saving on home heating without sacrificing your family's comfort!

---