To view the full print/pdf version of this issue of Currents, click here
For previous issues of Currents, visit our Currents Library
Protecting Our Members
 
  By: Chris Reese, President & CEO
These days, keeping the lights on doesn't just mean protecting and hardening our power lines against the threat of bad weather.
Maybe you have seen the news out of North Carolina that two Duke Energy transmission substations were deliberately attacked a few weeks ago, leaving more than 40,000 people out of power. What some news outlets did not cover is that a rural electric cooperative in Moore County, North Carolina - Randolph EMC - was impacted by the attacks as well. Much like how JCP&L ties into our system via two different delivery points, Randolph EMC's delivery point was fed by the substations that were attacked.
The North Carolina electric cooperative's quick thinking led to an amazing, creative solution. By building two new tie lines over a nearly three-mile span, they restored intermittent power to 2,600 members in a matter of days. This was achieved by hard work and cooperative mutual aid. The tie lines enabled the co-op to restore service to members on a rolling basis due to power constraints. Randolph EMC members in the affected area had to conserve electricity so that what was available would not overload the newly constructed, temporary system.
Duke Energy said it will cost millions of dollars to repair its equipment from the two damaged sites. Power to those affected has since been repaired. The FBI and state authorities are assisting local law enforcement with the investigation. This crisis reiterates the need for our sector to remain vigilant as we work to maintain reliability in spite of both natural and manmade threats.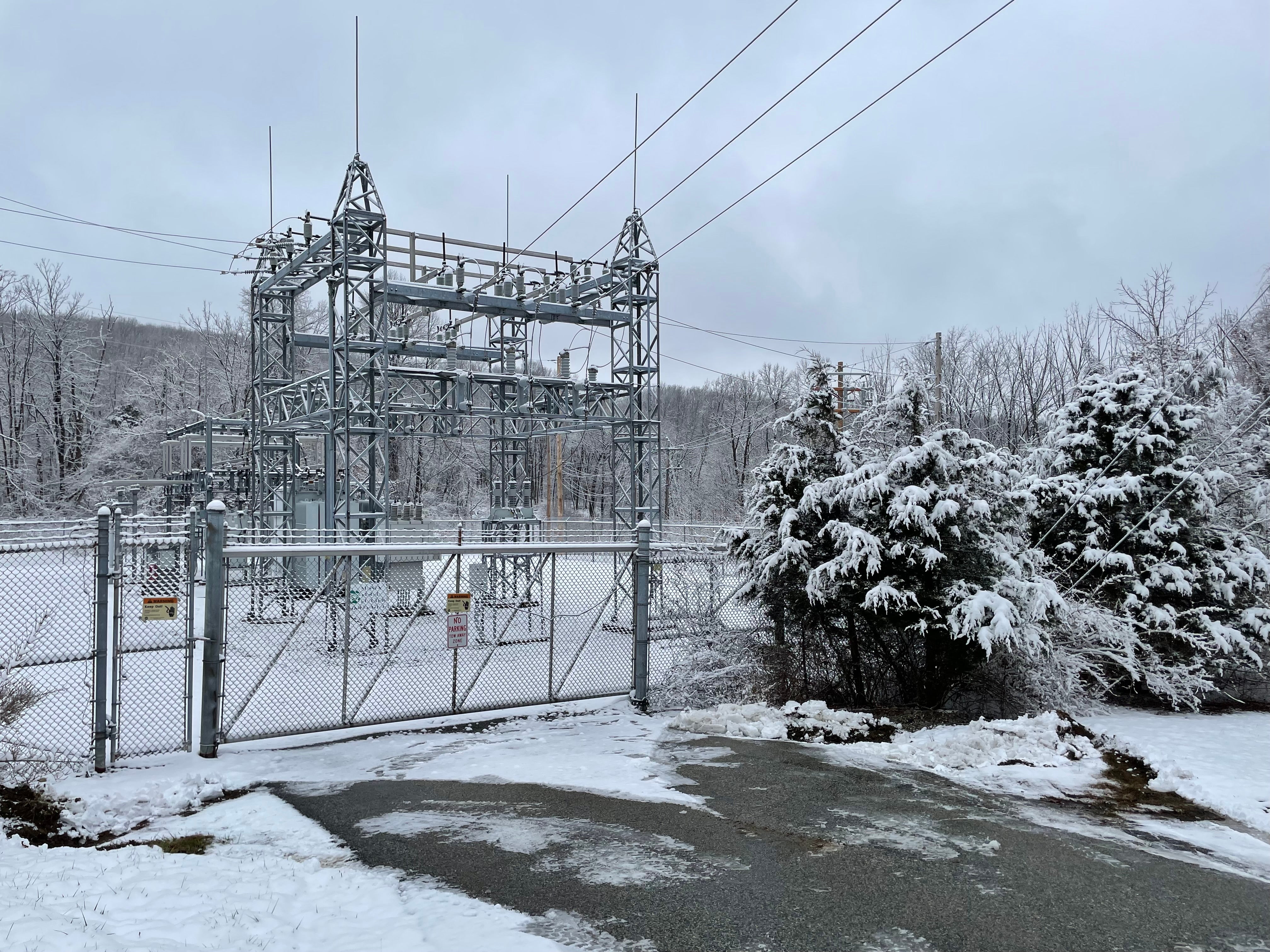 This event calls attention to the fact that protecting the grid and keeping the lights on has taken on new meaning across the electric sector. Sussex Rural Electric Cooperative constantly works to prevent outages and protect the reliability of our system from threats, whether they are natural or manmade. As your electric provider, part of offering the highest quality of service is keeping that service secure and reliable. These days, as technology advances, so does the risk of cyberattacks like phishing, data leaks, or passwords being compromised. Today, almost all of the electric grid relies on computers and electronics. That's why we stay hyperaware to defend the network against growing threats.
Maintaining and enhancing the security of the electric grid is a top priority for us. Security means regularly inspecting and repairing equipment to prevent wear and tear. It means upgrading our equipment to withstand storms and severe weather. It means constantly trimming or removing trees that are hazards to our lines. It means monitoring our computer networks and servers, and having the latest protective methods installed along with training our employees in how to recognize scams and false communications. It even means having law enforcement routinely patrolling our substations and having surveillance equipment installed. Finally, it means working together with co-ops across the country to pool resources, share knowledge, and develop technology that can help us protect against cybersecurity threats.
We can't stop a storm or predict every possible disruption, but as a co-op we do everything in our power to keep our members protected.
---