To view the full print/pdf version of Volume 1, Issue 1 of Currents, click here
For previous issues of Currents, visit our Currents Library
Lineworker Appreciation
  By: Claudia Raffay, Director of Marketing and Member Services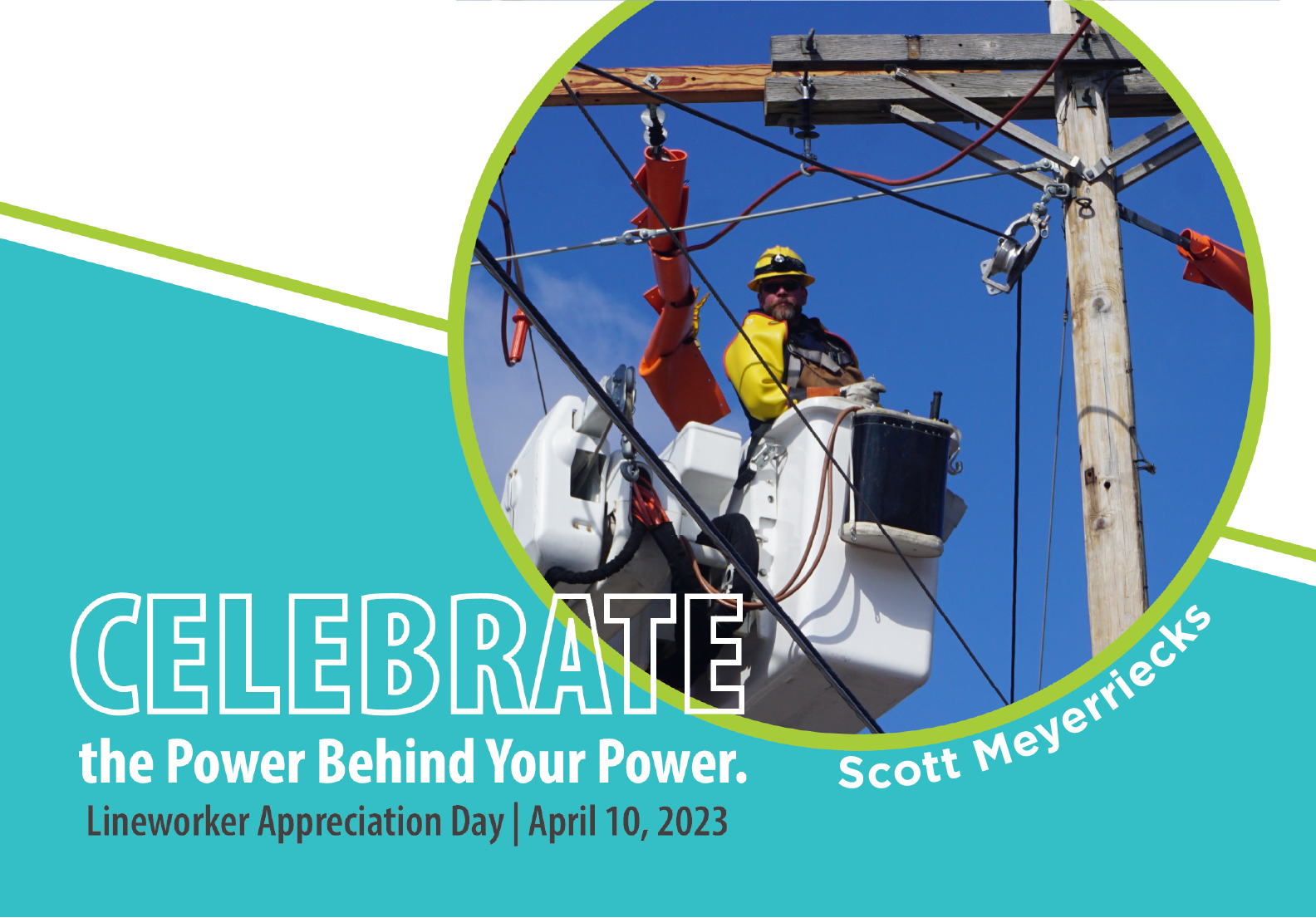 Monday, April 10th is Lineworker Appreciation Day. Each year on the second Monday of April, rural electric cooperatives across the country celebrate the contributions, hard work, and sacrifices of the lineworkers who perform the difficult task of keeping power flowing for millions of people.
Sussex Rural Electric Cooperative is extremely proud of our fantastic team of linemen. What does it take to be a lineworker? A sense of duty. Grit. Perseverance. Strength, both mental and physical. Comradery. The ability to jump out of bed and get to work, no matter the time or weather. And also coffee. Lots and lots of coffee…
In honor of the linemen who work day or night, be it sunny or snowy or storming, whether it's a weekday or a weekend or a holiday, to keep the people of our community powered on: we say thank you. Thank you for the time and effort you've given to help others. Thank you for lending your talents to repair, upgrade, and expand Sussex Rural Electric Cooperative's system. And most importantly, thank you for being you.
To each and every one of our linemen, Kevin B., Chantz, Kyle, Jeff E., Brian, John, Jake, Fred, Scott, Travis M., Tom, Travis P., Jeff R., Pete, Tony, Mike, and Kevin T., THANK YOU!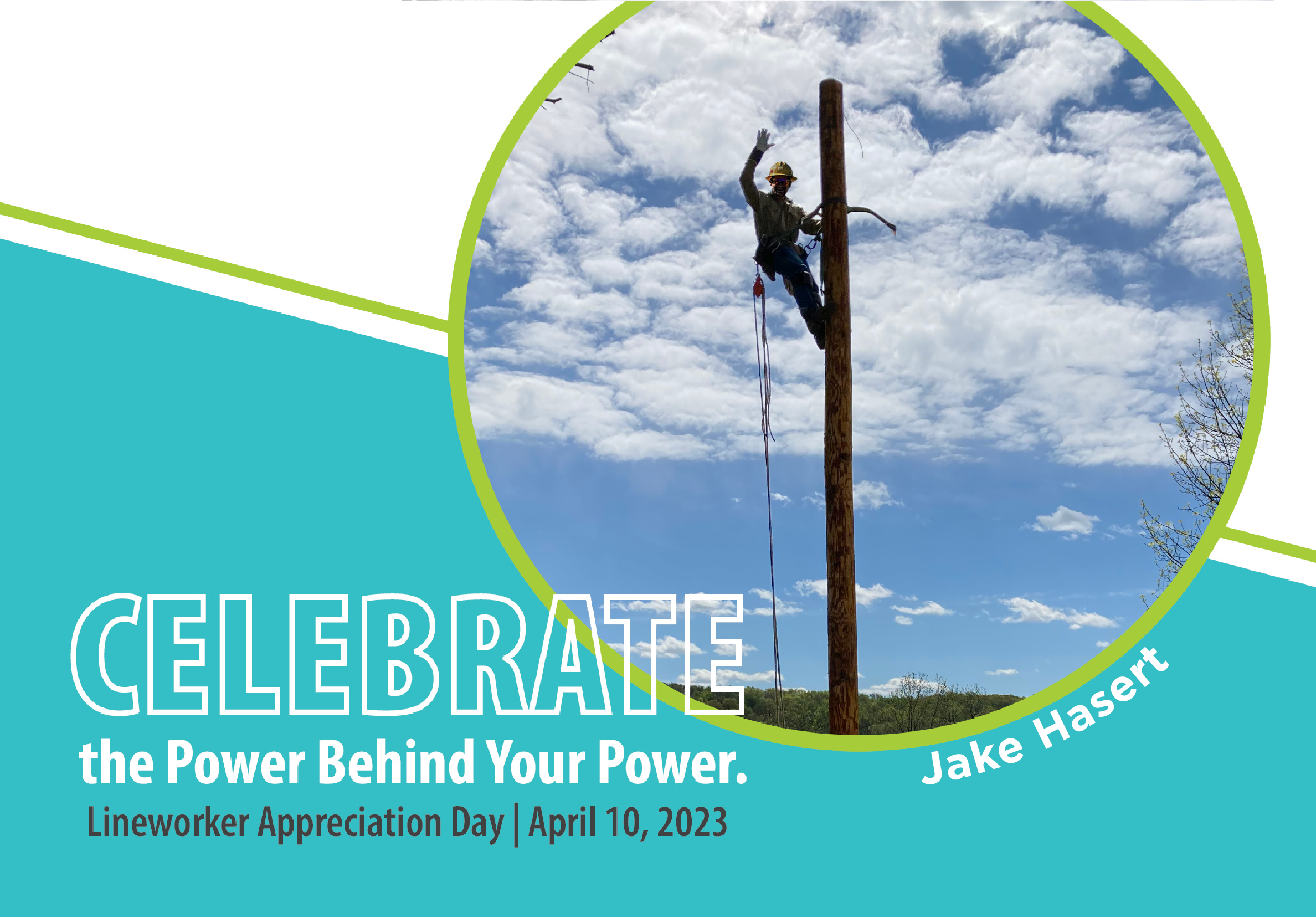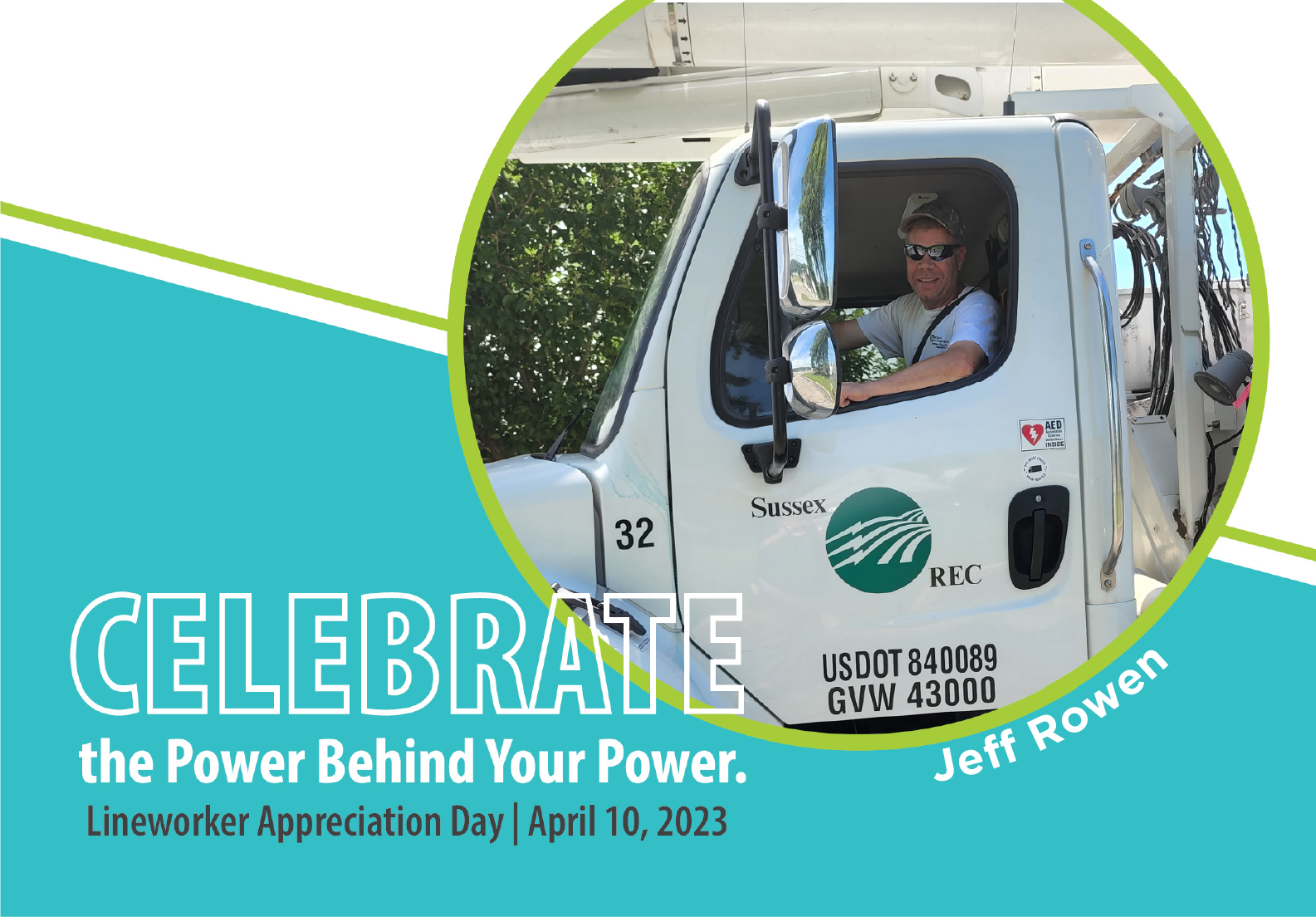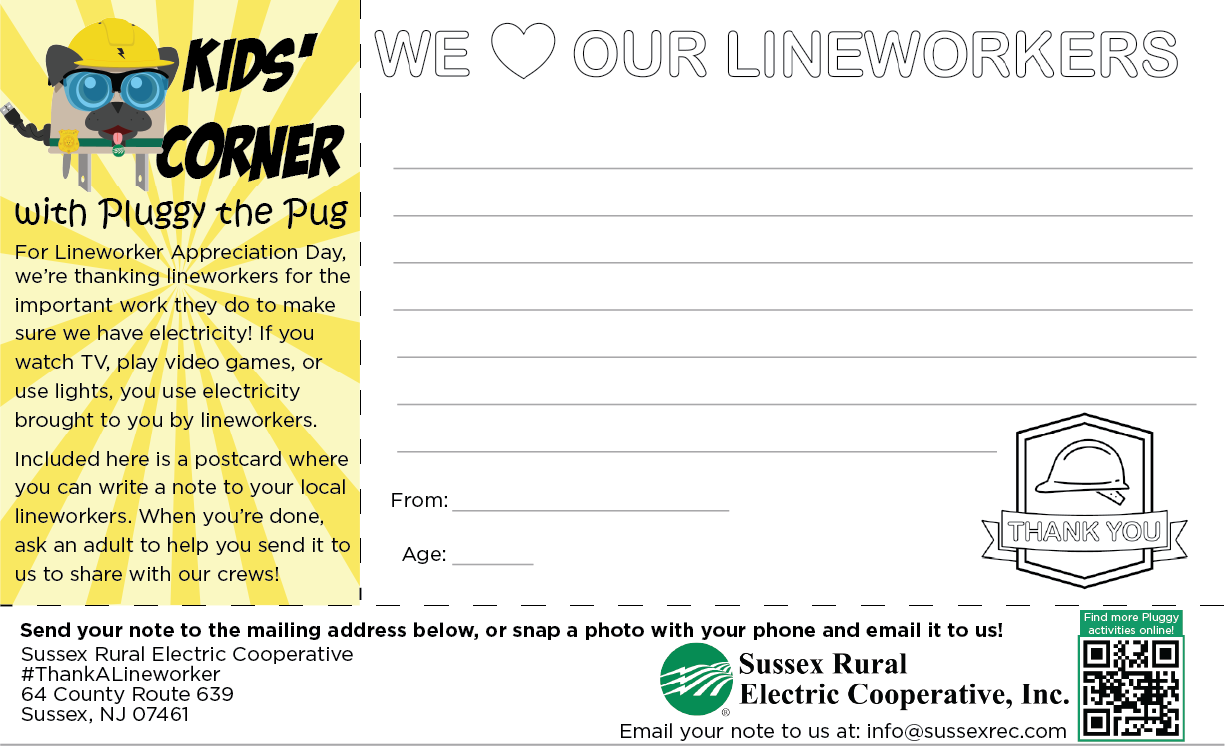 ---