To view the full print/pdf version of this issue of Currents, click here
For previous issues of Currents, visit our Currents Library
Your Guide to Generators
  By: Dave King, Supervisor of Electrical Contracting, SREC Resources (NJ Licensed Electrical Contractor #15375A)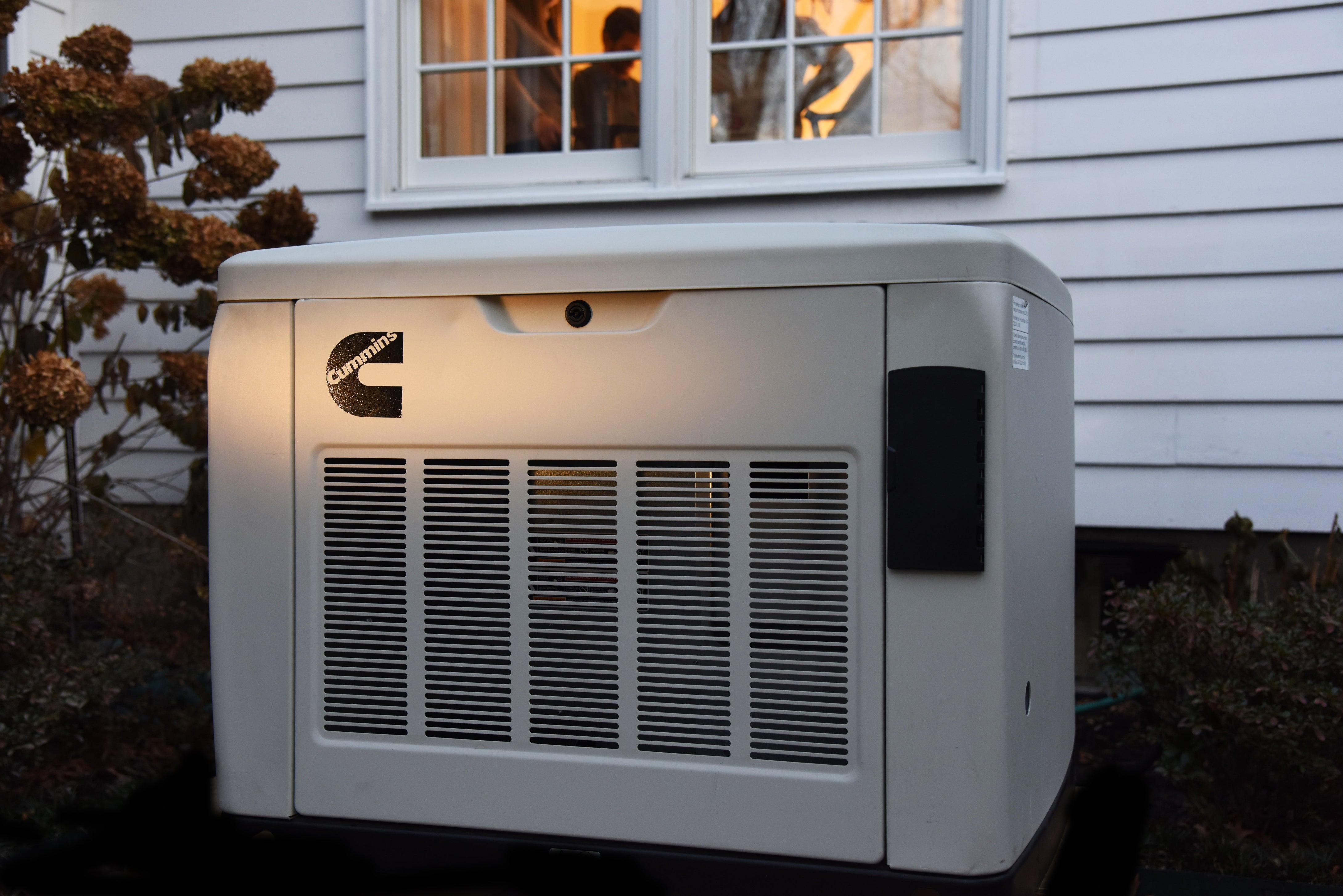 The last thing that anyone wants to deal with is a power outage. No matter the cause – whether it's extreme weather, a branch or tree that's fallen, or a vehicle collision with a pole – all that matters to most who are affected is when their power will come back on. While utility crews from Sussex Rural Electric Cooperative work on restoring power, there is one tried and true method to make sure you are not held back by a power outage: a generator!
Generators offer peace of mind when you're faced with an outage. They relieve some of the stress associated with how long an outage might last. With a generator, related issues like if the food in your refrigerator will stay fresh or what you'll do without any electric-powered medical equipment someone in your home may rely on are no longer a concern.
Unfortunately, for many people the process of finding the generator that is right for them can be difficult. There are a lot of factors to consider, from price to make and model to the load needed to power your home. When generator shopping, you'll be met with many questions. How many people live in your home? How much extra fuel can you keep on-hand? Will you need to power your whole house, or select appliances?
As the Supervisor of Electrical Contracting at SREC Resources, Sussex Rural Electric's contracting subsidiary, I have a lot of experience with generators. If you're considering purchasing a generator to keep your power flowing through thick and thin, keep the following in mind to make sure you find the one that best suits your needs.
The first thing you should consider is which type of generator you are looking to buy. For most consumers looking to power their home during an outage, the main two types of generators to look at are portable generators and standby generators.
Portable Generators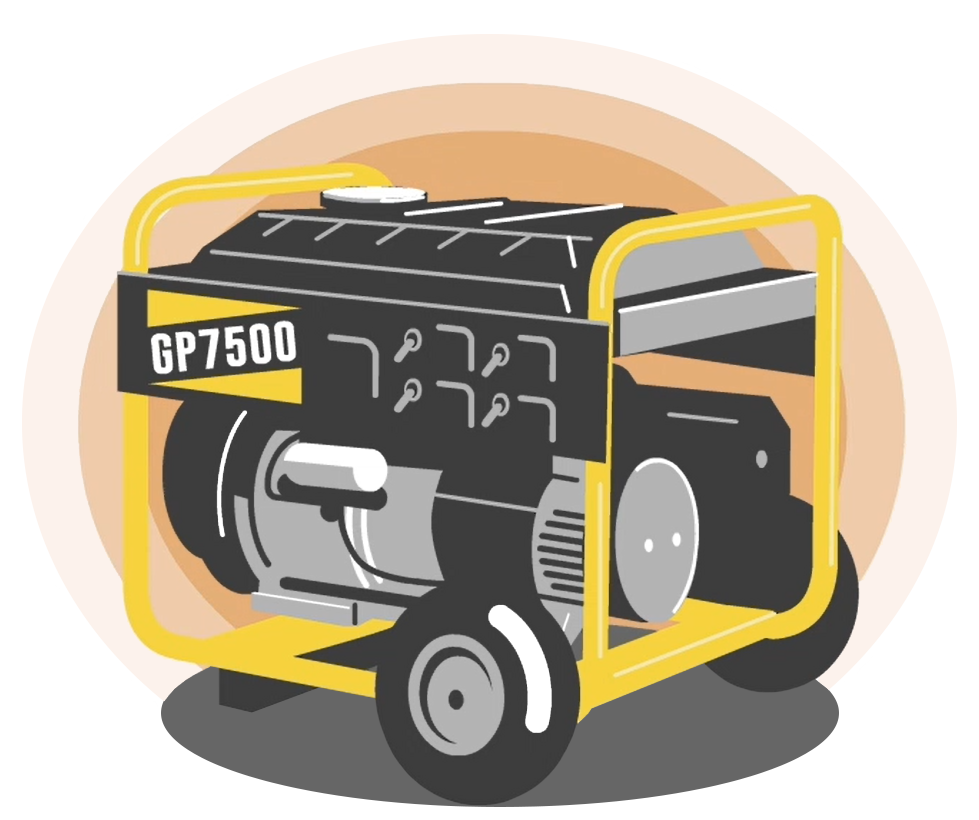 Portable generators are smaller, lower wattage generators that you set up at the time of an outage. These generators are usually more affordable than standby generators. Due to their lower wattage (usually 7,500 watts up 10,000 watts), these generators cannot power your whole house. Instead, you would determine which appliances or areas of the home you most need running during an outage. With limited generator capacity, you should keep narrow it down to the essentials: some lights, refrigeration, and heating or cooling appliances for example. It's important to calculate the total electrical load you will need covered during an outage to make sure the generator you purchase can meet these needs. Each appliance's manual should be able to give you information on the amount of power it uses.
These generators have a good value for the service they provide, but there are still additional factors you will need to consider. These generators are usually powered by gasoline or propane, so you will need to make sure you have enough on-hand to ride out longer outages. Additionally, you need to carefully consider your placement when running the generator. Always use these generators outdoors to prevent buildup of deadly carbon monoxide gas! For nasty storms, it may be best to invest in a tent or other shelter that can keep the generator protected from the elements while it's running.
Also, it's required that someone in your household should have a good understanding of how to use your portable generator safely. The simplest, but less convenient, way of using a portable generator is to use extension cords to plug your devices into the generator. It may seem easier to connect the generator directly into your home's electrical grid but plugging your generator into your home's breaker box or other improper outlets is dangerous. This could damage your home's wiring or cause a dangerous back feed effect that sends electricity back through utility power lines.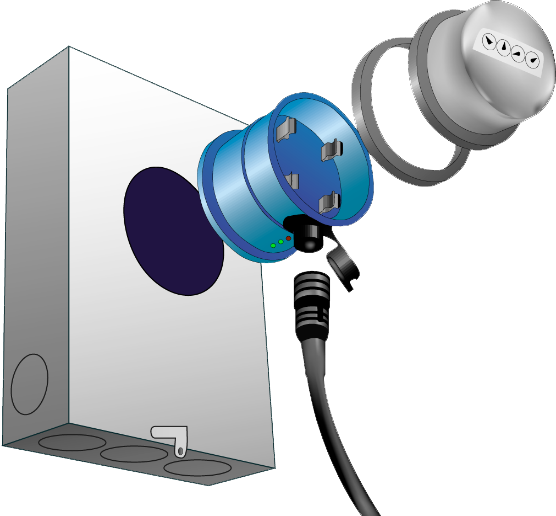 The best option for homeowners is to have a transfer switch, such as a GenerLink, installed by a licensed electrician. This is a device installed behind your electric meter that allows anyone to safely and easily connect a portable generator to your home. This takes a lot of the hassle out of setting up your portable generator, especially during an ongoing storm!
Standby Generators
A home standby generator can handle a higher load, generally up to 20,000 watts, meaning it's possible to power your whole house during an outage. These generators, such as the Cummins Quiet Connect Generators offered by SREC Resources, are permanent installations, directly connected to your home through an Automatic Transfer Switch (ATS), that will turn on automatically once your electricity goes out. Standby generators can be air cooled or liquid cooled and fueled by natural gas, propane, or sometimes diesel.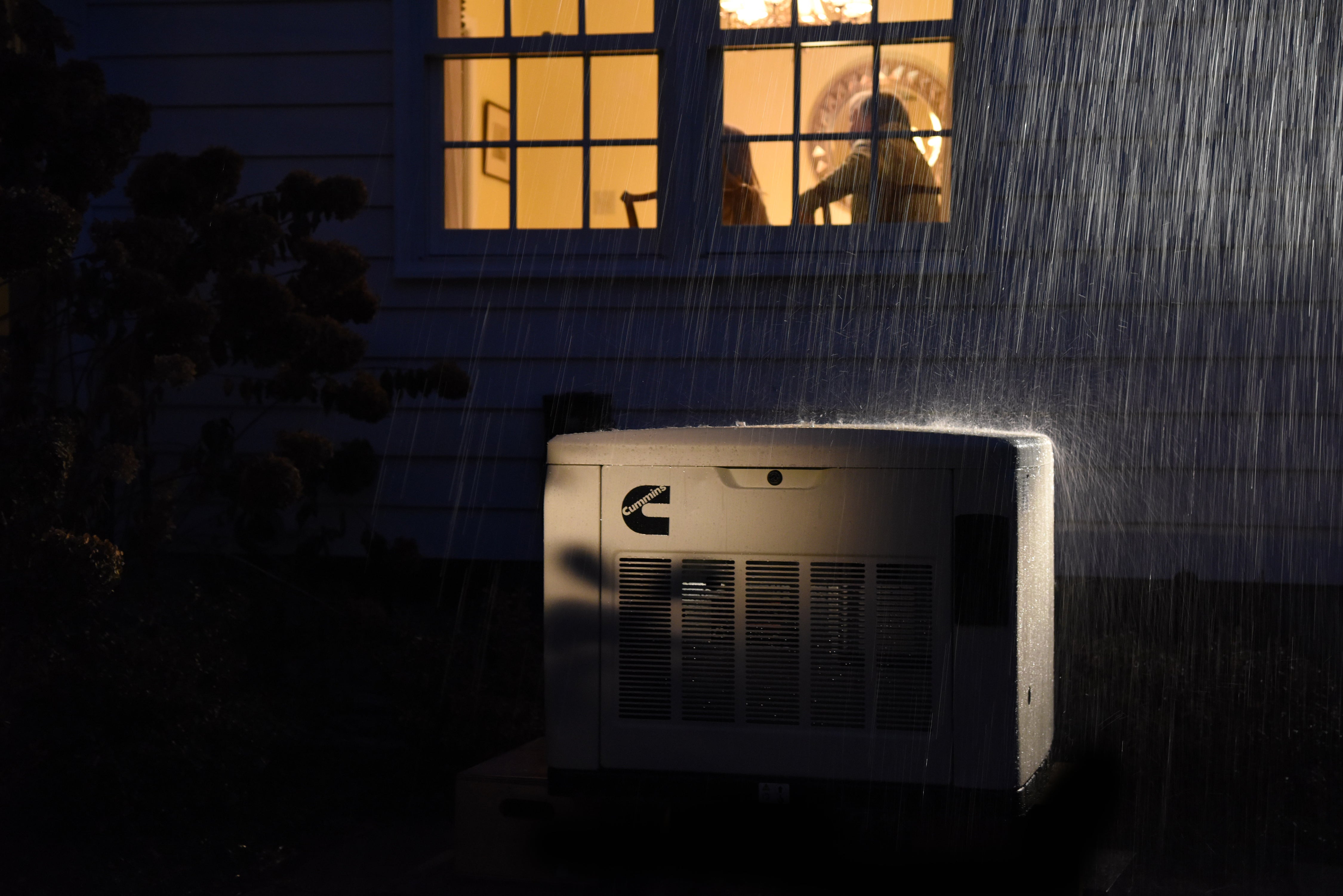 This option is more convenient than a portable generator but can also be much more expensive. Securing a standby generator and having it installed by a licensed electrician can run a homeowner multiple thousands of dollars and is an investment that can add value to your home. The ease-of-use that comes with having a standby generator connected to your home is unmatched. Many retailers of standby generators, including SREC Resources, offer financing options to make purchasing a generator more affordable.
Keeping Current
It's important to note that generators of both kinds require upkeep to make sure they remain ready for an outage. A standby generator should be serviced every year. In addition, your standby generator is programmed to exercise for at least 20 minutes every other week to keep it ready to run. In contrast, a portable generator only needs to be run once a month to stay ready for an outage. Customers who purchase a Cummins generators through SREC Resources can utilize our maintenance services to provide a more detailed inspection of your generator's condition.
A generator can be a life-changing purchase, preventing an outage from ever disrupting your daily life. The money and time researching you invest in finding the right generator will pay off by always keeping your power flowing on your terms, regardless of whatever outside circumstances are affecting your co-op's system.
This guest column was provided by Dave King, the Supervisor of Electrical Contracting at SREC Resources. SREC Resources is a wholly owned subsidiary of Sussex Rural Electric Cooperative. SREC Resources, NJ Licensed Electrical Contractor #15375A, offers sale and installation of Cummins whole house generators and GenerLink transfer switches to residential customers, both SREC members and non-members, as well as other electrical contracting services for commercial and industrial customers. For more information, visit www.sussexrec.com/srec-resources.
---