To view the full print/pdf version of this issue of Currents, click here
For previous issues of Currents, visit our Currents Library
The Causes of Outages
  By: Chris Reese, President & CEO
As the holidays approach, my mind is drawn to the thing that's been on all our minds lately: the pandemic. I'm sure everyone is a bit burnt out on the topic at this point, but unfortunately it's still a major part of the reality we have to live in.
Fortunately, I would say that this past year has been a much better year than 2020. While many of us this year have still undergone great difficulties due to the pandemic, in general the confusion, uncertainty, and disruption to our lives that the virus presented in 2020 was much worse. I am sure we are all thankful that, as a whole, things are trending closer to normal.
Still, the coronavirus is something to take seriously and it has left a horrible impact on many individuals and families. If you know someone who has battled COVID-19 and won, or you yourself caught it and recovered, that is certainly something worth being thankful for. Here at SREC, while we have had some positive cases among our employees over the last two years, I am incredibly thankful that everyone on our team has ended up bouncing back and that there has been no major spread of the virus throughout our staff.
This time last year, we at Sussex Rural Electric Cooperative had just welcomed back many of our employees to the office following a six-month period where about half of our staff had shifted to working from home. At that point in time, thanks to cases going down and vaccines becoming available, we felt it was feasible to accommodate our full workforce in the office once again. While the pandemic has had a few spikes since then, especially with the rise of the delta variant, we have been able to keep the office open to all employees with minor adjustments and for that I am also thankful.
Even as conditions continue to look promising, we are of course remaining cautious. All employees are encouraged to social distance and to wear masks if they are not vaccinated. We still remain closed to the public, though in some cases we now allow fully masked individuals into our lobby if they need to speak with our member services team. It is a far cry from our old status quo where members were always welcome inside to pay their bills or donate food to our food drive, but I am glad we are making progress.
While we are approaching things cautiously, we nevertheless are hopeful for things we can do in the coming year. The pandemic has affected our ability to host or take part in community-based programs that have fostered our relationship with our members for so long. Thankfully, we are now dipping our toes back into the water.
For one, we will once again be holding a food drive where we collect donations from members and employees. This food drive will run from November 1st until December 16th and will benefit the Sussex County Division of Social Service's food pantry. If you are interested in donating, you can stop by our office's front door and you will be buzzed into our vestibule where the donation box is located.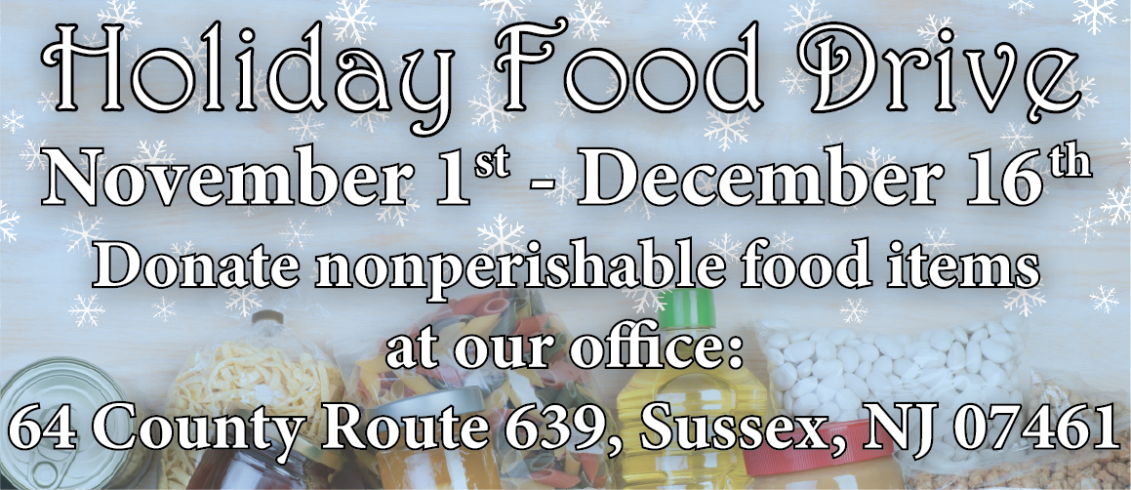 Co-ops like Sussex Rural Electric Cooperative are governed by a set of Co-op Principles, which you can read more about in this issue's secondary article. Looking ahead, we are hopeful to bring back other programs that can help us continue to live up to the Seventh Co-op Principle of Concern for Community. This includes many of our school-based programs. Our educational presentations to students have been conducted virtually for the last year and we have been happy with their impact. However, when instructing our community's next generation of leaders on electricity, energy distribution, and electric safety, in-person is ultimately the best way to convey this important information.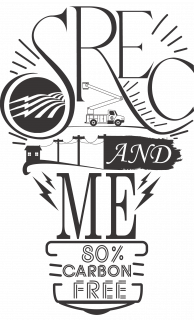 We have reached out to several schools in our service territory extending the offer for class visits. Our new initiative, "SREC & Me, 80% Carbon Free" aims to reach high school students to share more in-depth information than what's covered in our educational programs aimed at younger students. We are hopeful that we will have the opportunity to visit our local schools more often in the near future.
As for another school-related program––Youth Tour may be a possibility this year, though it is one that we are still not 100% sure on. The National Rural Electric Cooperative Association does plan to host a Youth Tour in Washington, D.C. this coming summer after cancellation of the event for 2020 and 2021, though with substantial changes. We will continue to keep a watchful eye on the plans for the event as well as the status of the coronavirus across the US before deciding on our participation. Because Youth Tour is a program where members' high school aged children are brought to Washington, D.C. by your electric Co-op, we want to treat the possibility of the trip with the utmost caution.
While our participation in Youth Tour is uncertain, another event – namely, our Annual Meeting – is one that we are certain we want to bring back, even if it will look different than previous meetings. As you all know, our 2020 Annual Meeting was canceled following the beginning of the coronavirus pandemic. In 2021, we held an Online Meeting where all content was posted to our website at www.sussexrec.com/online-meeting. We still had our usual updates, Q&As, and prize drawings, and we found the Online Meeting to be very successful.
However, it could never be the same as the usual in-person meeting that affords our staff the opportunity to meet face-to-face with our members. We are still working out the details, but we are confident that it won't be the same as a normal year's Annual Meeting. This is not a bad thing of course. The need for change brings with it unexpected innovation and improvement. We are hopeful that a new take at the Annual Meeting will bring us the opportunity to reunite with our membership at this great event, and thankful that conditions have improved enough to allow us the chance.
Even while things are improving, we have no promise that life will ever fully return to the way things were before 2020. However, vaccines, social distancing measures, and creative thinking can help us readjust our plans to handle things in the safest way possible. I am thankful that a drop in cases and greater protections have afforded us this "wiggle room." I hope that this holiday season, we can all take a moment to reflect on the difficulties of the past two years and voice our thanks to everything we have overcome. On behalf of everyone at Sussex Rural Electric Cooperative, we're thankful for you all. Have a wonderful Thanksgiving!
---