Electric Thermal Storage (ETS) heat is quiet, odorless, extremely comfortable and very affordable, based on a concept of heating that originated in Europe.
In an ETS system, a heating medium (usually very dense ceramic bricks) is combined with electric heating elements running through this medium. The elements are turned on during off-peak hours when we can charge a lower rate. The bricks heat up and then store the heat for hours inside the insulated cabinet. During on-peak hours, we cut off the heating elements and you heat your home by operating a small fan that circulates air over the bricks, heating it and your home. By shifting the energy use to off-peak hours, we help keep overall rates to our members low. ETS is also a greener way of heating your home, removing reliance on oil and reducing the amount of energy consumed during peak times when demand for energy is highest.
Our approximate ETS control hours are as follows:
September 15 – May 15
7:00 – 11:00 AM & 5:00 – 10:00 PM
May 16 – September 14
Noon – 7:00 PM
Control periods are in effect Monday - Friday
Please note: Times are not limited to these hours only. Periods can be extended or shortened, depending on peak loads and weather conditions. 
A weekend control period is extremely rare and typically does not happen.
ETS units are available in room units, as a central furnace, as a heat pump booster, and as hydronic units where they heat water that is circulated through floors and baseboard units.
All of our ETS installations come with installation of a second electric meter onto your home. This second meter strictly measures the electricity being used by the ETS heating unit(s), separately from the meter accounting for your home's usual electricity use. This arrangement allows us to control the hours in which the ETS units can be charged, leaving the rest of your electric service undisturbed.
Pictured here is a cutaway view of an ETS room unit showing its heating elements, bricks, fan, and insulation. The accompanying GIF, showing an ETS furnace heating up, displays how the metal coils within the unit are used to heat the ceramic bricks, which store heat throughout the day until released into your home by an internal fan.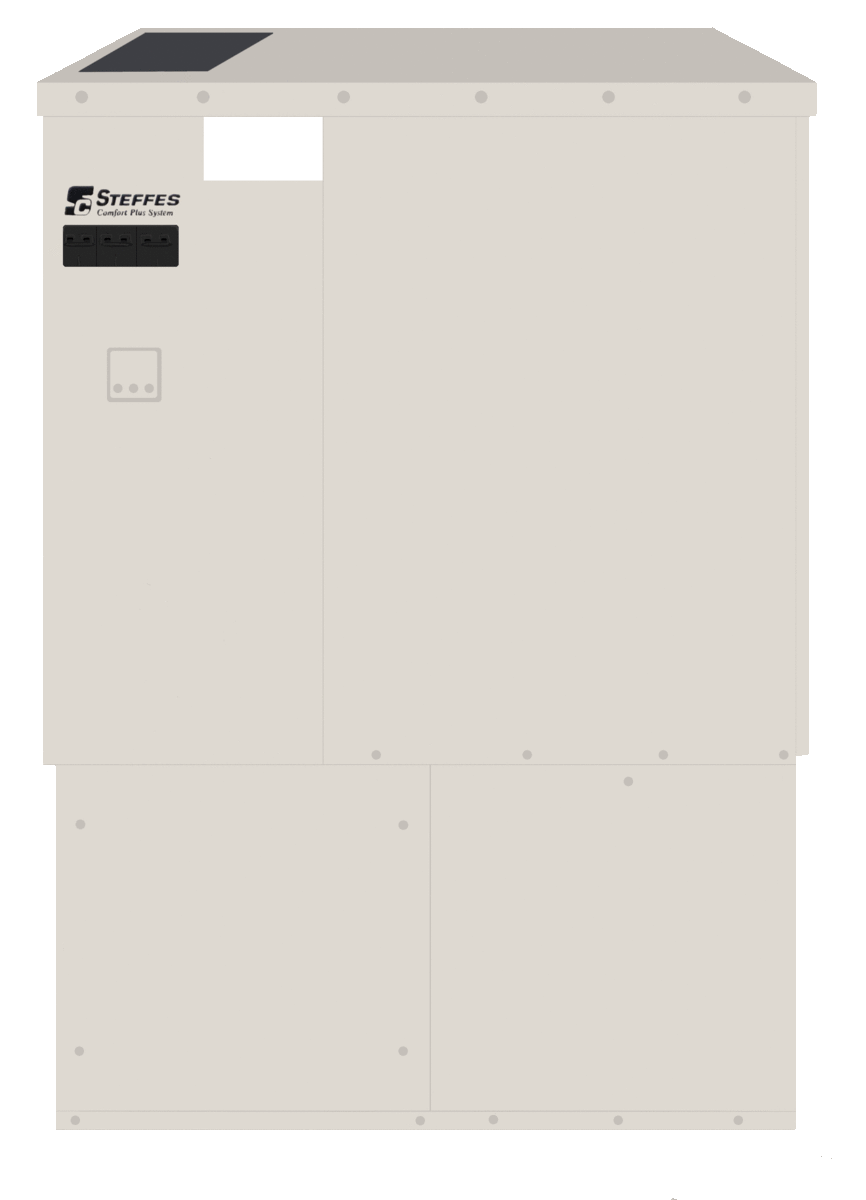 Did you know? - We offer a Refer A Friend program for ETS! If you're an ETS owner and you recommend it to a friend, you can both earn a $150 bill credit! Click here for more details!